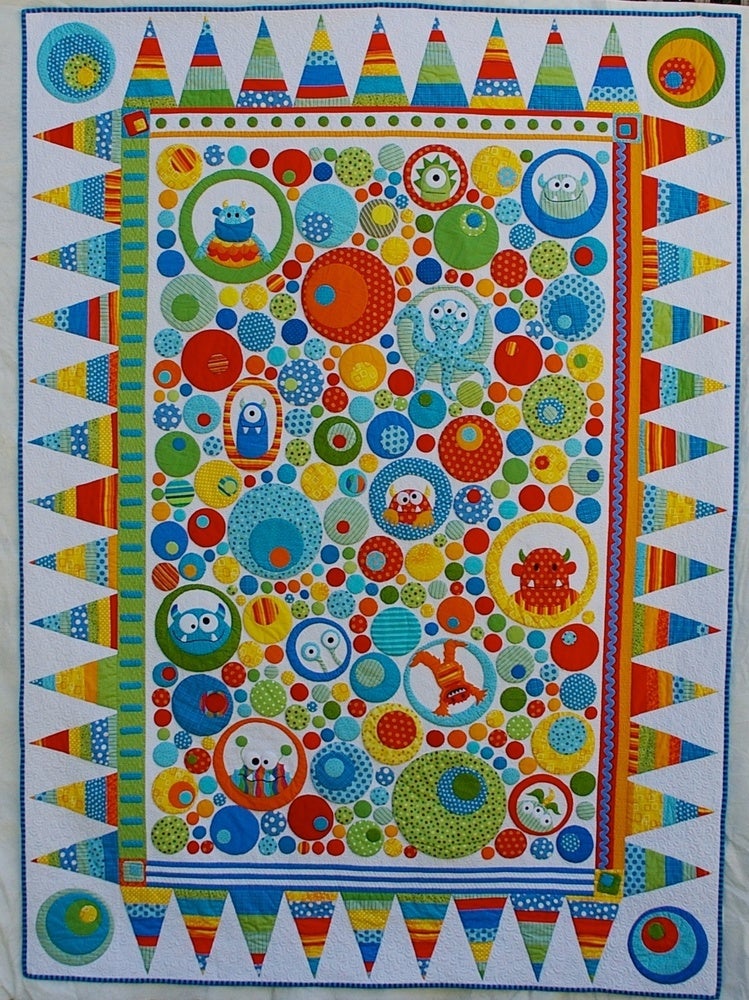 this is the little monsters i am talking about - the image is from
the Don't Look Now blog
and i don't presume that mine will look anything like it!
at the moment it looks like this
so there is a lot of circle work to do!
the pattern says to do needleturn applique, but if i want to give it to the little human before he is a massive human, fusible web it is for me!
how many circles can you fit on one piece of web?
then cut them out and fuse them to the various colours
here they are ready for cutting!
but i need to get back to my Boy Oh Boy quilt for the Homespun design competition - the deadline is looming! i need to get stitching!
speaking of little monsters hard at work, here is my little monster hard at work with his toys. this is the very famous duckie - loved above all else. i feel like he is part of the family - he has his own bib at meal times, and drinks from the little human's cup. he must be involved in story time and has a special spot in the bathroom while the little human is in the bath so he doesn't get wet, but is still part of the action.
once i have a bit more time, i will have to make duckie his own quilt :)
pugs and kisses
xx